Children
Personal, Social & Emotional Development
Build on Wealth of Ideas
The nursery environment is planned to allow maximum scope for children's creativity to be developed and expressed.
Children are encouraged to express and communicate their ideas by using a wide range of materials, tools, imaginative and role-play. Their own ideas are respected, pursued and displayed to show their value.

Children have the opportunity to explore colour, texture, shape and form and use their imagination in music, dance and storytelling. They are invited to respond in a variety of ways to what they see, hear, smell, touch and feel.

Our staff ensure that children are assisted in acquiring the necessary skills to use resources fr their own benefit.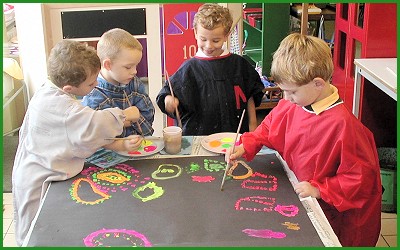 Parents Events:

Our Partner: